New Releases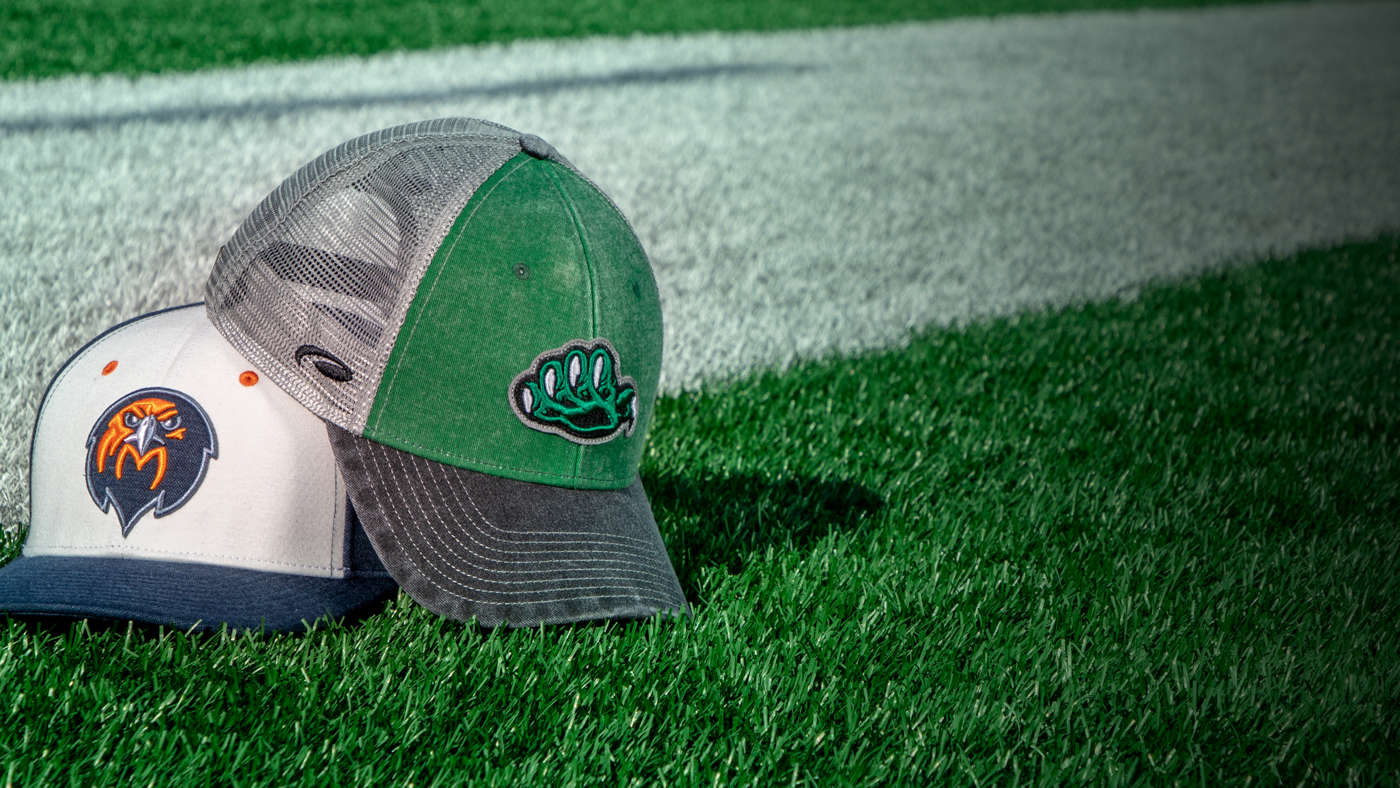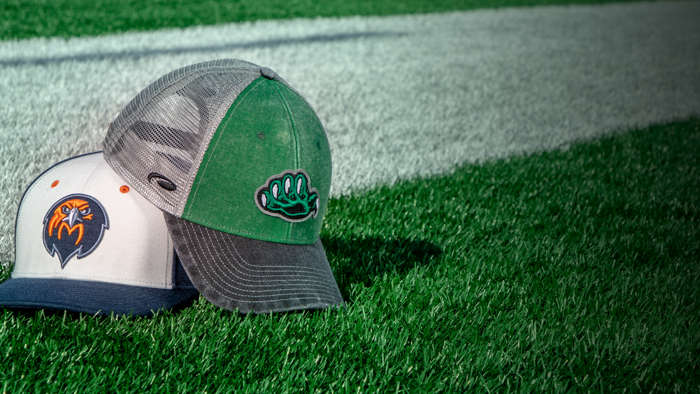 We're ready when you are.
Find your rep and start your custom order today.
View & Download Our Team Sports
Catalogs
View & Download Our
Starting Lineup
These 12 hats & cold weather knits cover your needs for any sport and are designed to be worn on-the-field, by coaches on the sidelines or as spirit wear for the fans in the stands. Each Starter is a specific silhouette designed in a particular fabric that is currently popular in the marketplace. 
Introducing Our
2022 Baseball Collection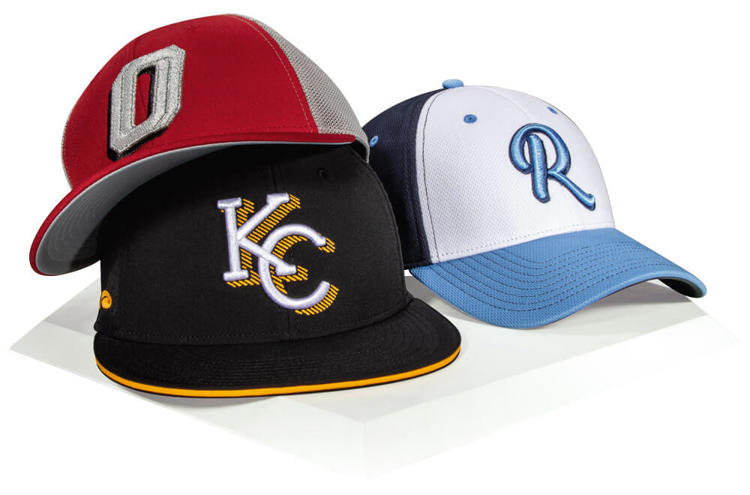 Outfit your team with custom headwear for home and away games with ease using our 2022 Baseball Collection. Our lineup features six hats designed to look stylish when heading to the ball park and perform when worn on-the-field. Each style highlights a popular fabric combination and comes embellished with the cleanest embroidery in the industry.
Your team will be looking good, feeling good and playing good.
EXPLORE NOW
Cold Weather Knit
Fillmore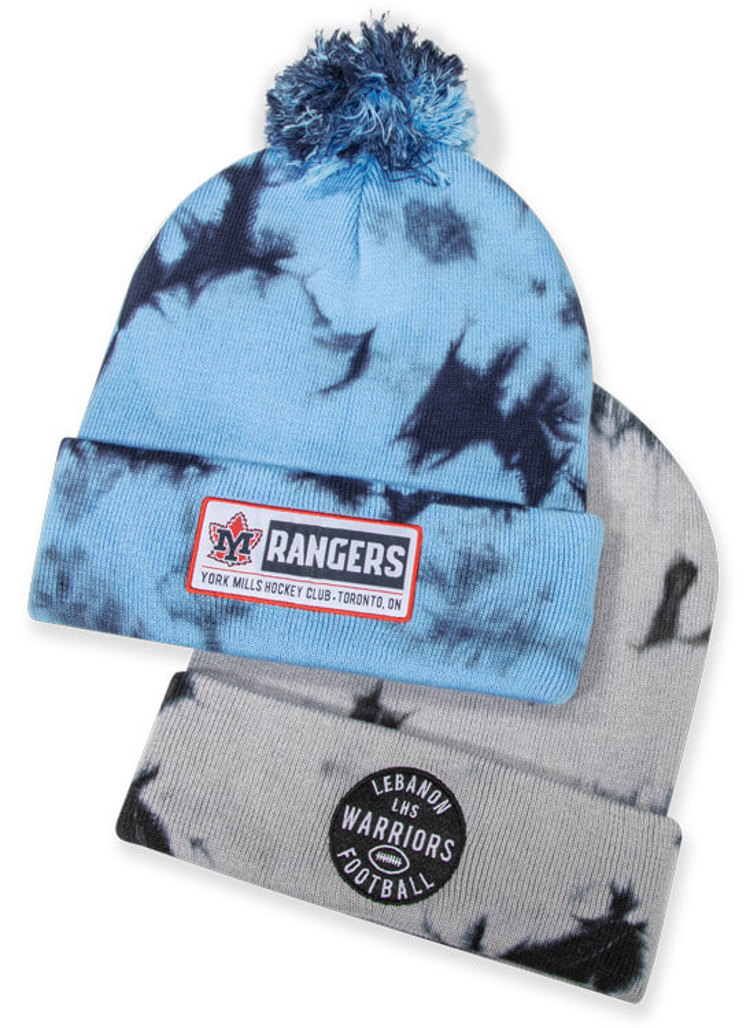 The Fillmore is a fine rib workwear-inspired cuffed silhouette that can be worn tall or over the ears. It is truly one-of-a-kind featuring a custom hand tie-dye process, making the pattern and coloration of each piece totally unique.
AVAILABLE COLOR OPTIONS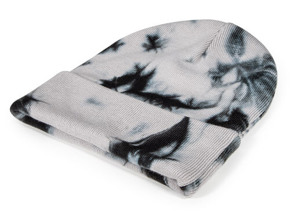 STORMY NIGHT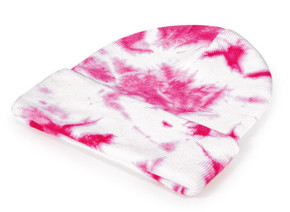 BRIGHT BERRY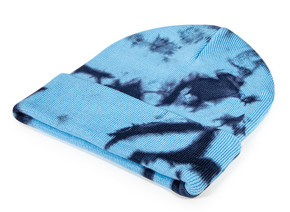 BLUE MOON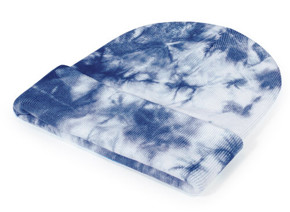 SUMMER SKY
New Specialty Fabric
Plumeria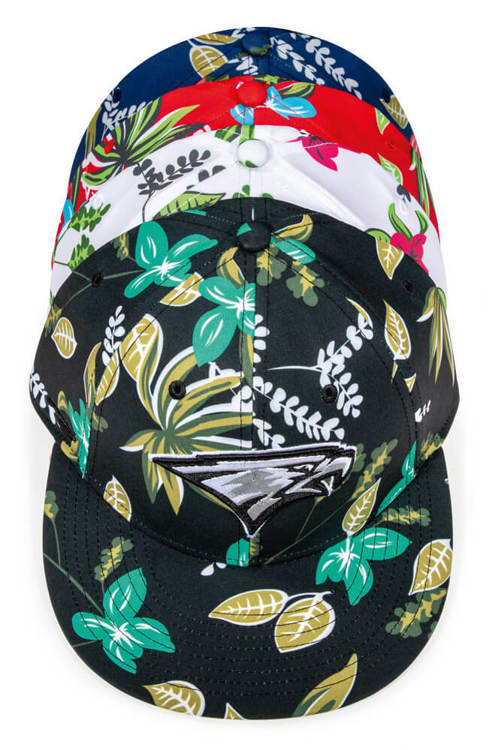 Plumeria is the latest addition to our Tropical fabric offering, pairing trendy, colorful, eye-catching patterns with the technical properties of our popular TriTech fabric. This all-new Specialty Fabric combines fashion with performance, making it the perfect exotic look for vacations, beach days, sports or anywhere fun is required.
AVAILABLE COLOR OPTIONS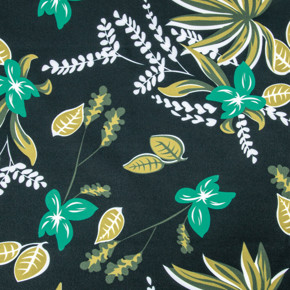 BLACK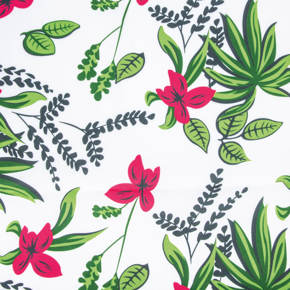 WHITE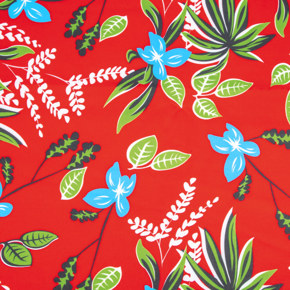 RED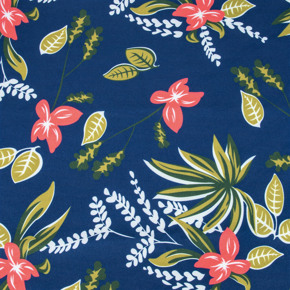 TWILIGHT
New Fabric
EcoPiqué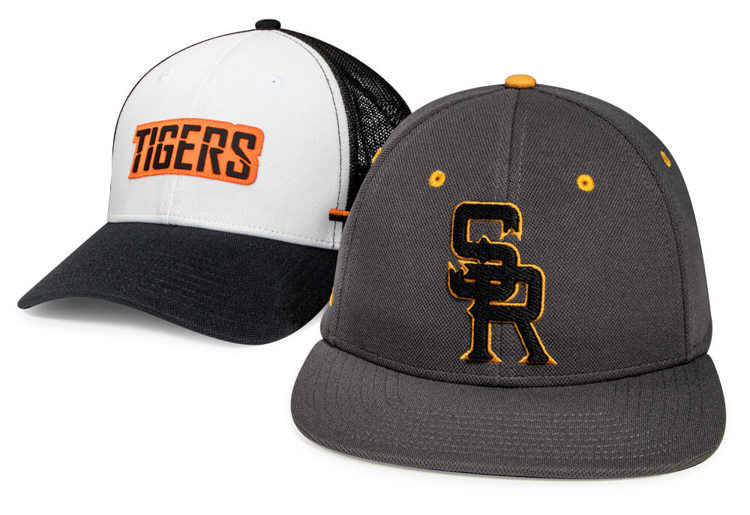 EcoPiqué is an innovative material with sustainability and eco-consciousness at its core. This subtly textured and breathable piqué fabric is made entirely from 100% recycled plastic bottles (rPET). Every EcoPiqué hat removes roughly 3 plastic bottles from our environment, that's more than 150 plastic bottles for every 48-piece minimum order. EcoPiqué helps hide perspiration and stains, all while helping you stay cool and comfortable. No matter your style, EcoPiqué helps everyone do their part.
LEARN MORE
AVAILABLE ECOPIQUÉ COLOR OPTIONS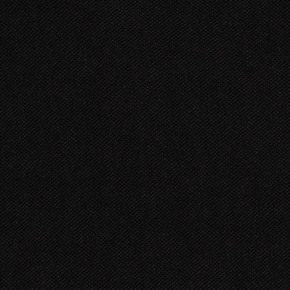 BLACK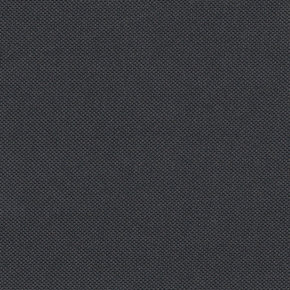 CHARCOAL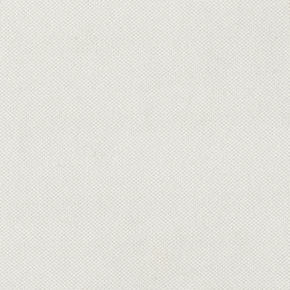 ANTIQUE WHITE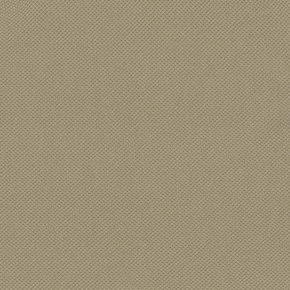 KHAKI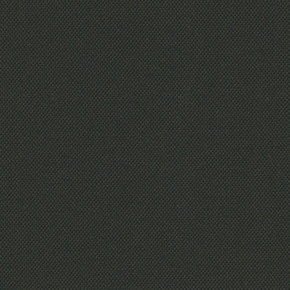 OLIVE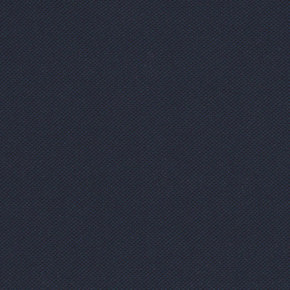 TWILIGHT
New Camo Fabric
OptiCam TriTech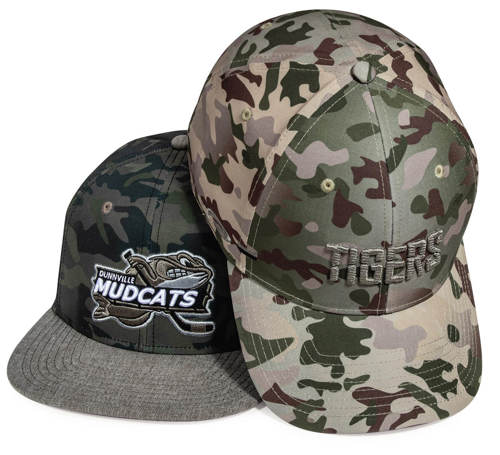 OptiCam TriTech is the latest addition to our Camo offering. Made from our popular TriTech performance fabric, which is lightweight, moisture- wicking and has built in SPF 30 Sun Protection, this pattern also maximizes concealment and keeps you looking stylish.
AVAILABLE COLOR OPTIONS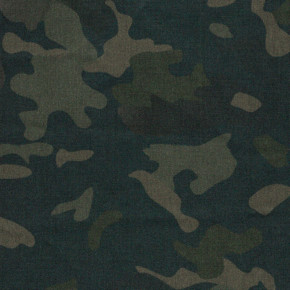 VIPER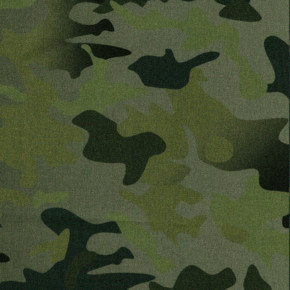 CAYMAN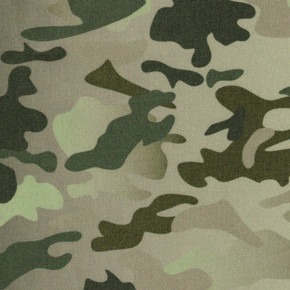 RATTLER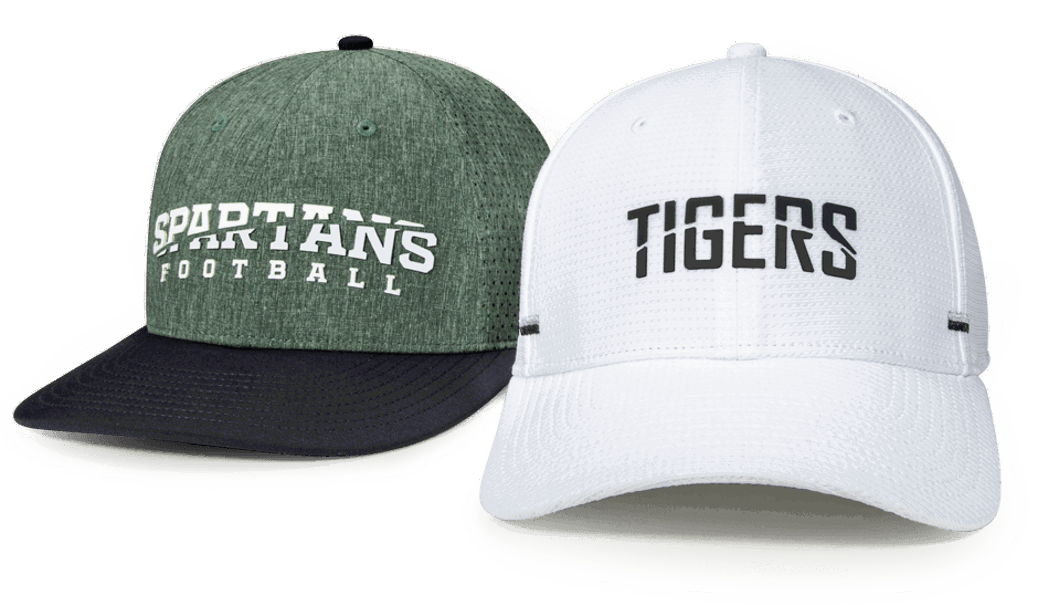 BondGo
BondGo is Pukka's modernized logo application made from 1mm thick, durable, soft-touch silicone with a matte finish. BondGo will give your logo stunning dimension and an ultra-crisp clean look that is perfect for any style of headwear. Our newest Custom Applique can be added to Black, Steel or White.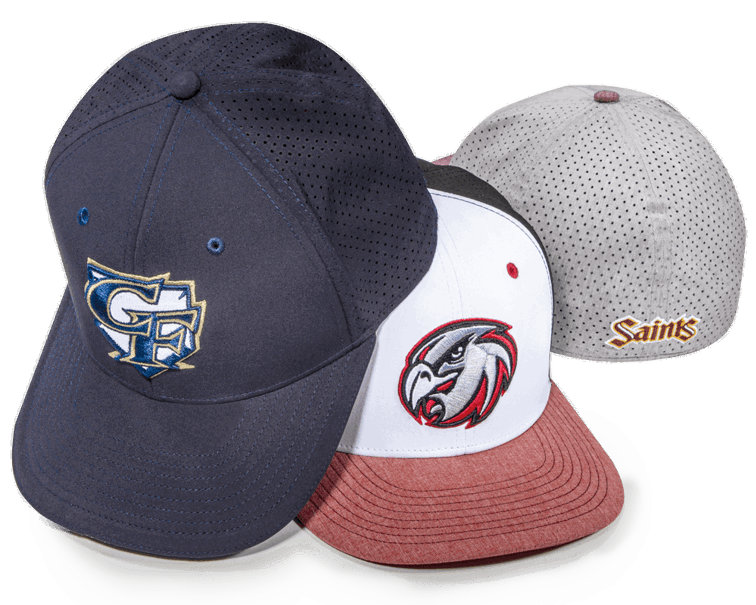 Perforated TriTech
Perforated TriTech is founded on a trifecta of performance features; lightweight, moisture wicking and SPF 30 sun protection, and with ventilating perforations adds superior breathability and cooling to the mix. A uniform 1mm perforated dot pattern highlights our latest performance fabric and is available in 22 solid and heathered color options.


LEARN MORE
New Embroidery Option
Embroidery with Diagonal Stitch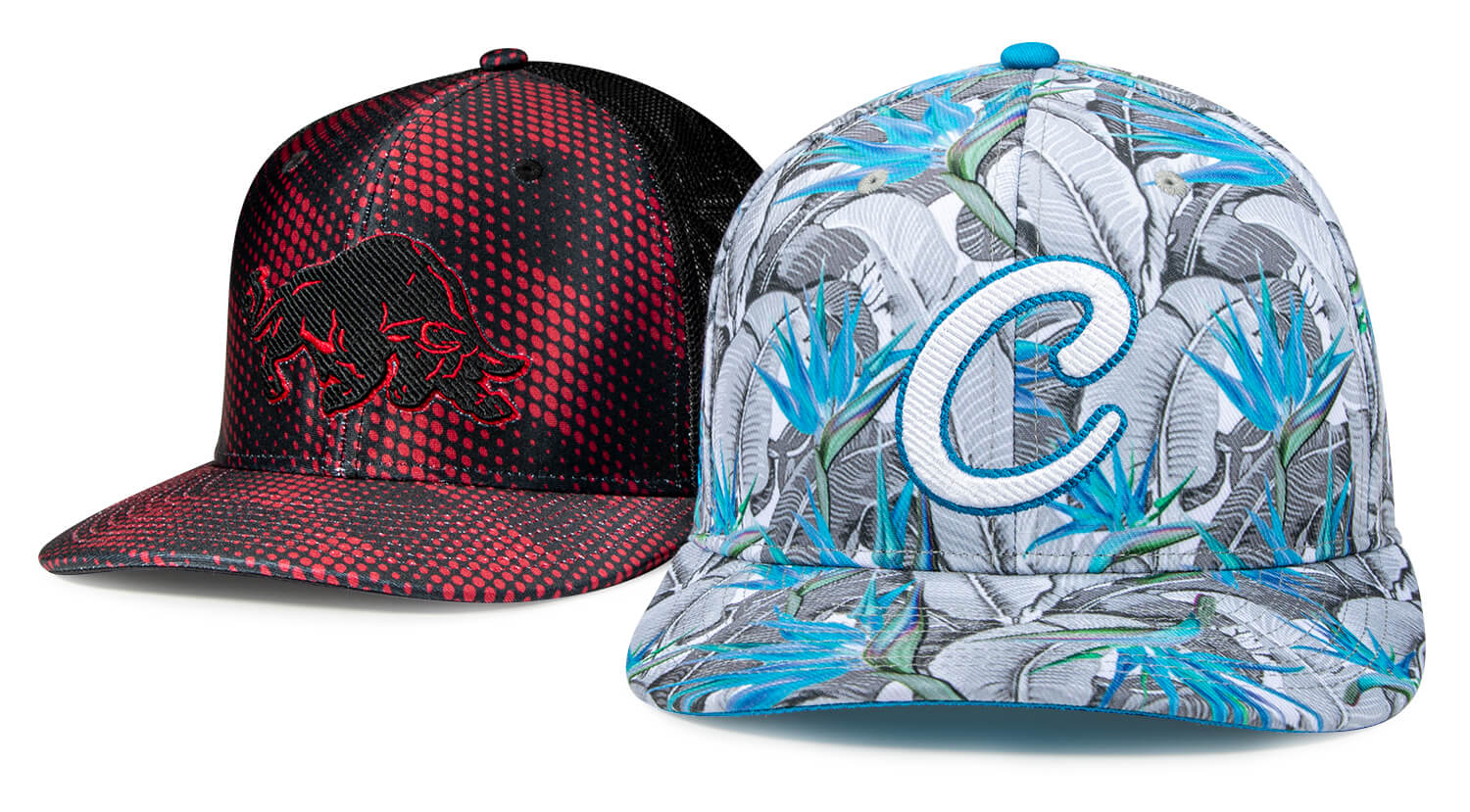 Embroider your team's logo on a hat, visor, bucket or knit using our new Diagonal Stitch technique. This repetitive diagonal stitch pattern adds a unique weave appearance and innovates our traditional embellishment. Diagonal Stitch can be added to any Flat, Raised or Raised & Flat Embroidery location.
New Custom Applique
Velcro Patch With Removable Top Patch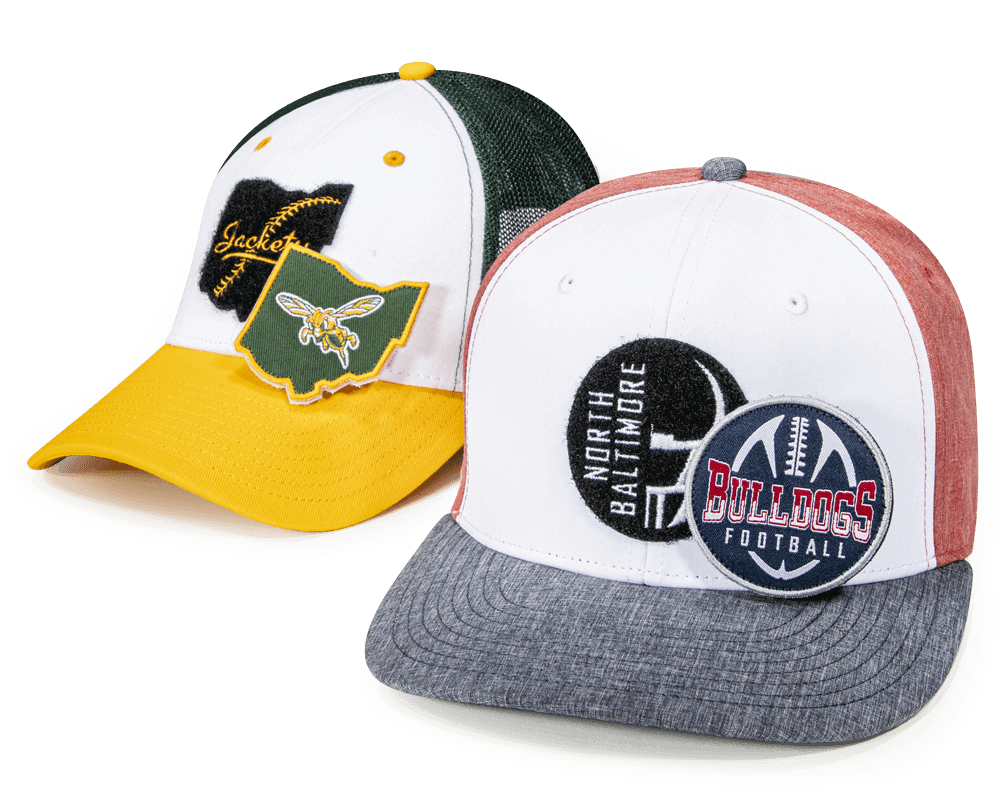 Multiple Looks With Just One Custom Applique
Constructed from the highest quality threads and backings our tactical gear inspired Velcro Patch with Removable Top Patch can be made into any shape or size you can imagine.
New Custom Applique
Laser Etched Patches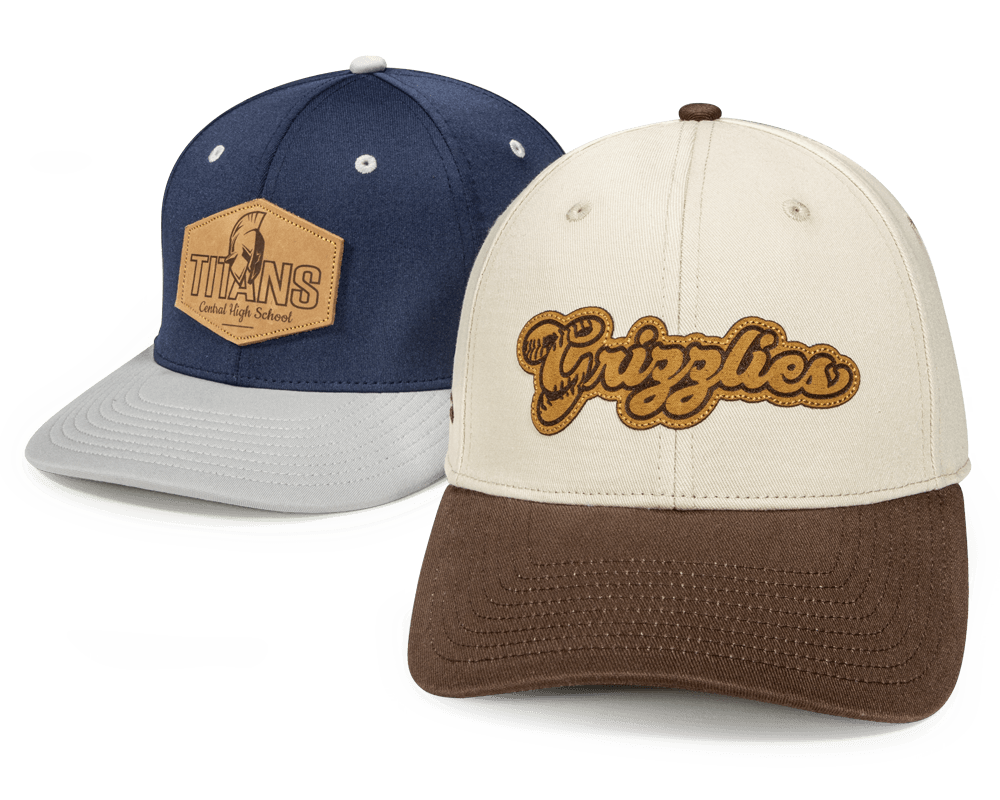 Our Laser Etched Suede or Leather Patches offer detail and durability that can not be matched by a heat pressed applique. Brand your team's logo on a high quality Custom Applique that will grab attention. Your patch can be laser etched with any logo and cut into several different geometric shapes using Tobacco Suede or Tan Leather.
We've added eight new Leather Patch Shapes for a total of 20 options. Show off your unique style with a Screen Print on Black, Brown or Tan Leather or Laser Etch on Tan Leather.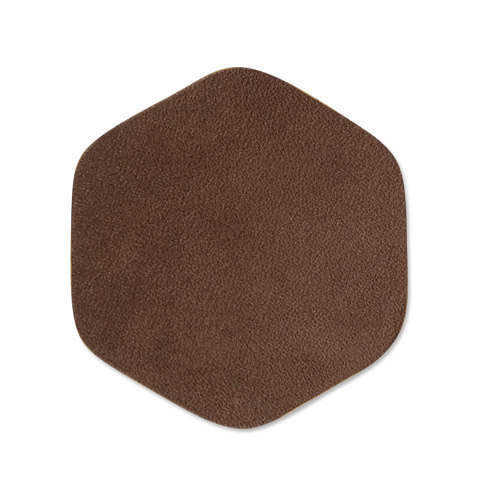 LP13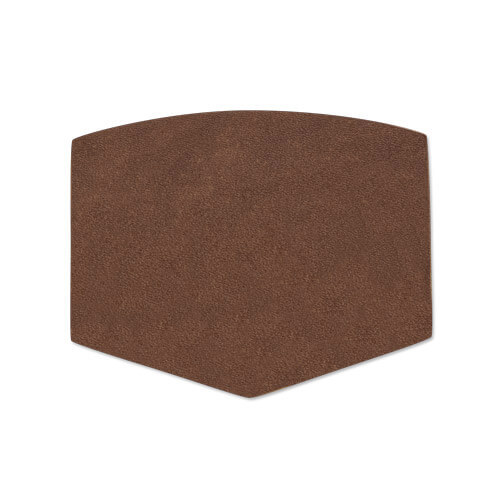 LP14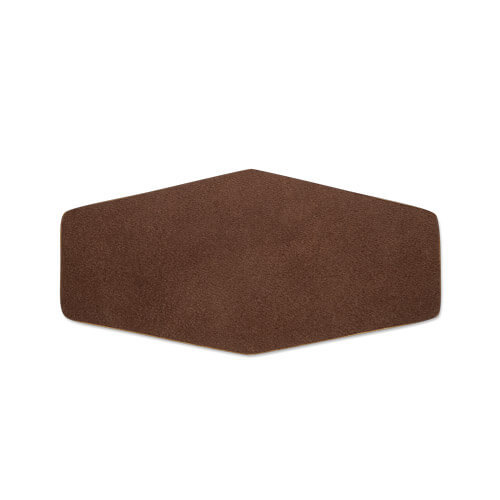 LP15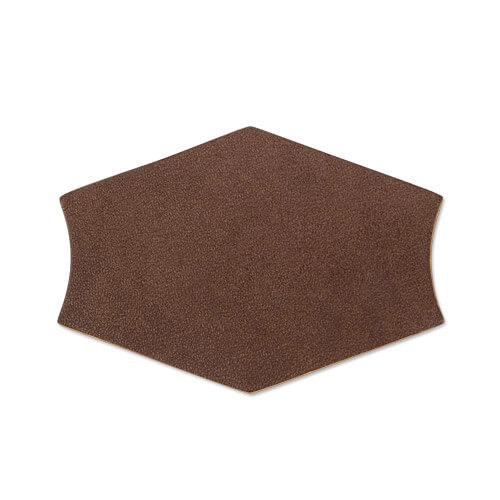 LP16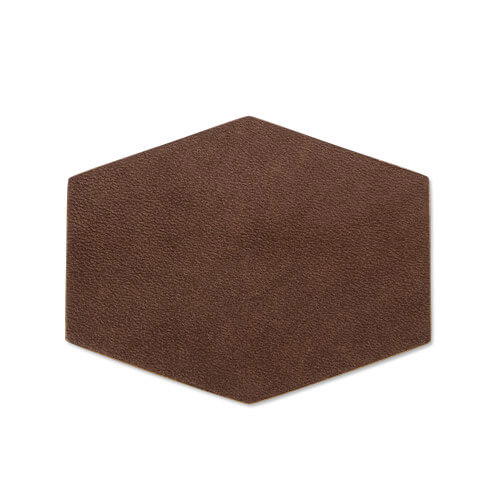 LP17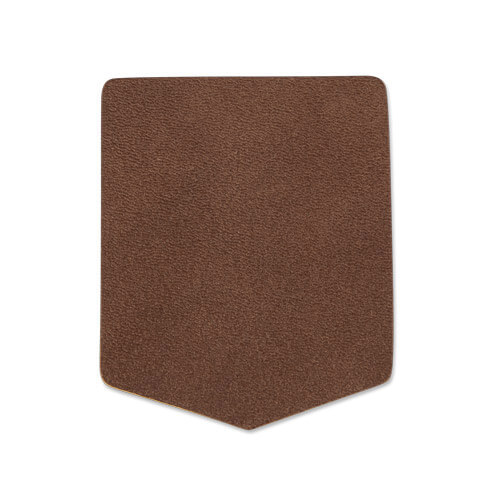 LP18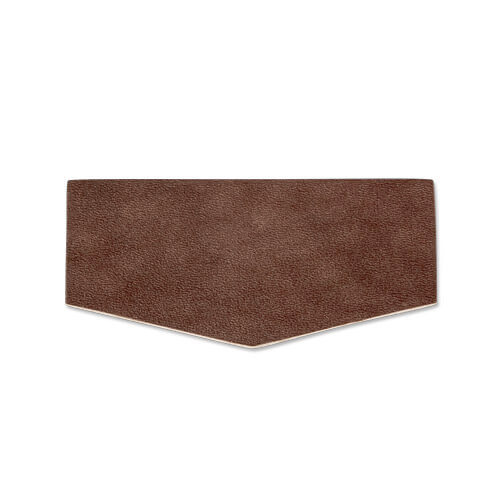 LP19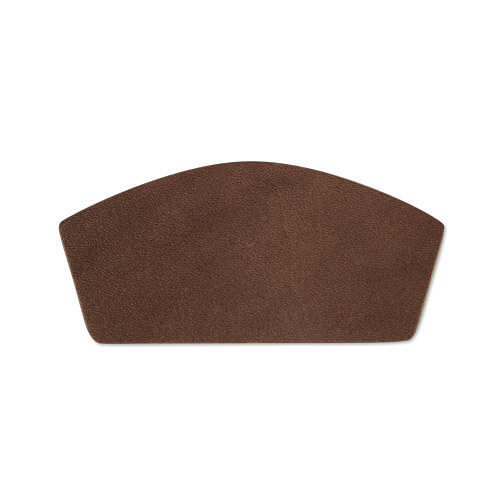 LP20
Cork Specialty Fabric
Cork is a great addition to your custom hat design. Add our 100% Polyester Cork fabric to the Button, Visor and Undervisor, or highlight your team's mascot by embroidering it on a Cork applique secured to the front panel in
a variety of different stitch options.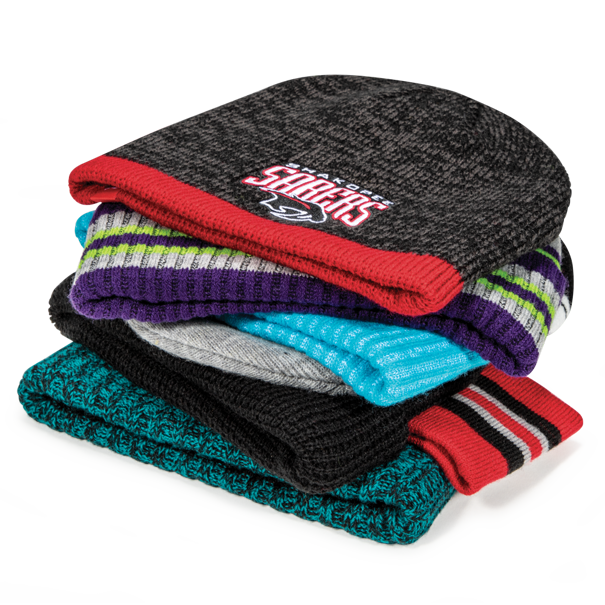 Cold Weather Collection
Create the perfect custom Cold Weather Knit for your school, team or booster club. Truly make it your own by customizing any design with your Team Name, Colors, using unique Embellishments and Custom Add-Ons.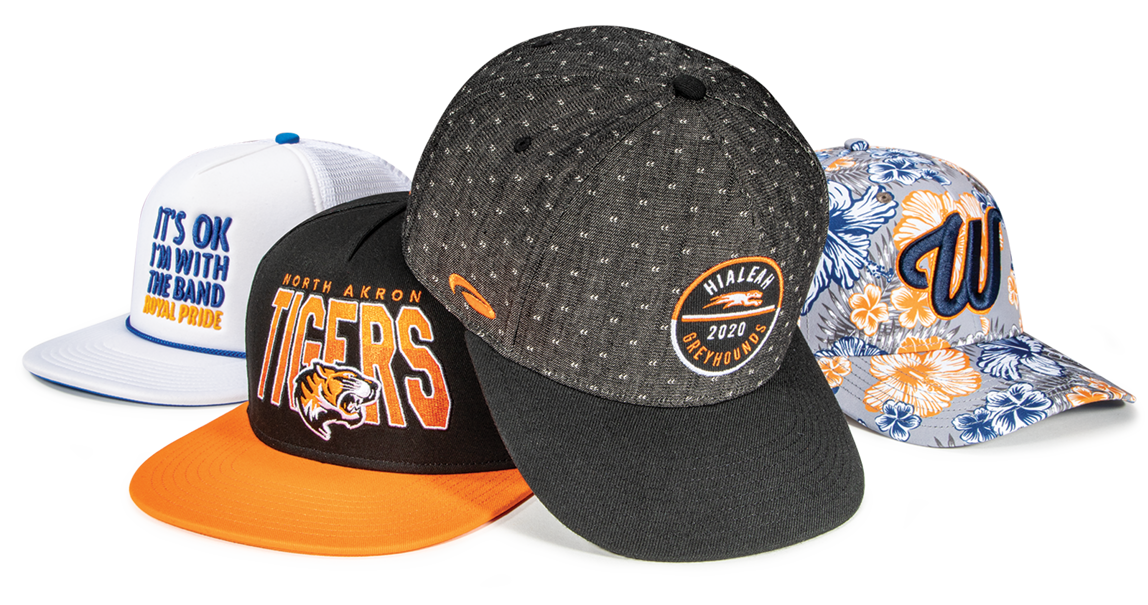 School Lifestyle Collection
Our latest collection is inspired by fashion trends and features popular silhouettes, fabrics and embellishments designed to be any student's new favorite hat.