New Releases
View & Download Our
Golf Catalogs
Even More Fabric & Color Options
Perforated TriTech
Perforated TriTech is founded on a trifecta of performance features; lightweight, moisture wicking and SPF 30 sun protection, and with ventilating perforations adds superior breathability and cooling to the mix. A uniform 1mm perforated dot pattern highlights our latest performance fabric and is available in 22 solid and heathered color options.
Organic Canvas
Organic Canvas is our eco-friendly fabric that shows you style and sustainability can coexist. It is made from 100% Organic Cotton, which has a lower impact on the environment, creating a higher-quality material that is better for the earth. Add any of our 16 color options by the dozen to any minimum headwear order.


Learn More
New Specialty Fabric
Wide Wale Corduroy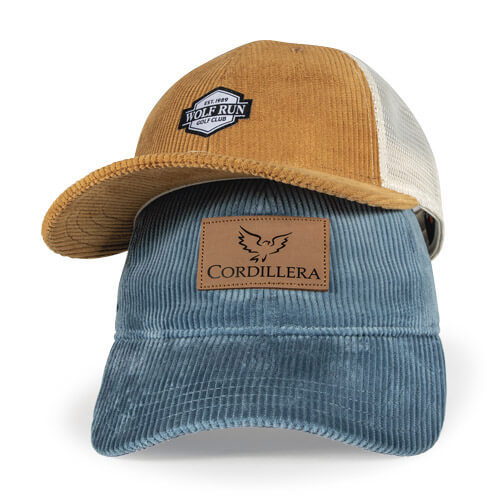 Our 8-wale cord kicks the vintage feel up a notch, bringing a heritage-inspired twist to any piece of headwear you can think up. This all-new Specialty Fabric comes in four soft, clean color options that can be interchanged within your minimum order by the dozen.
AVAILABLE WIDE WALE CORDUROY COLOR OPTIONS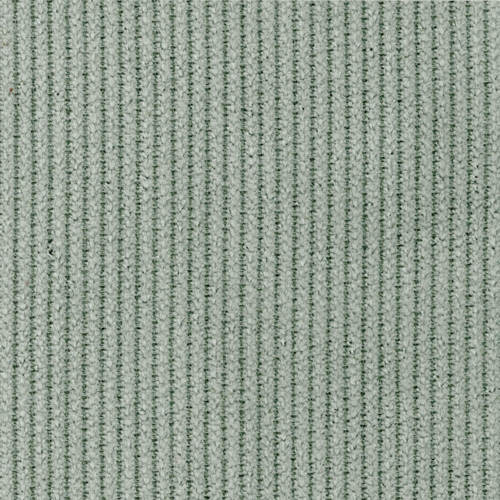 AGAVE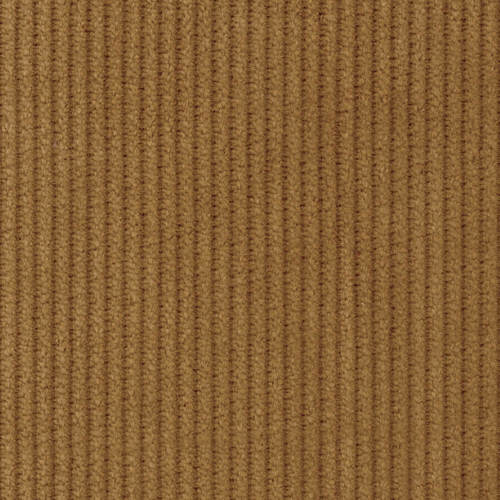 BRONZE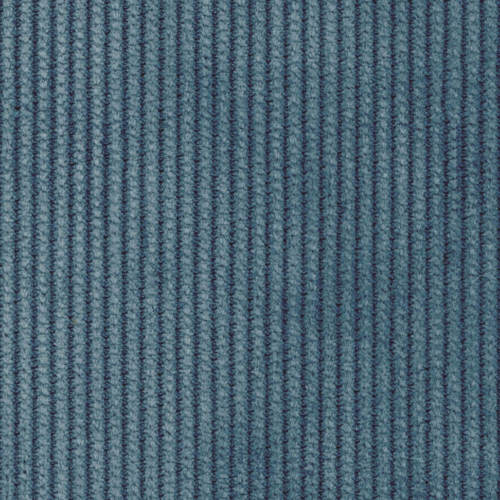 CADET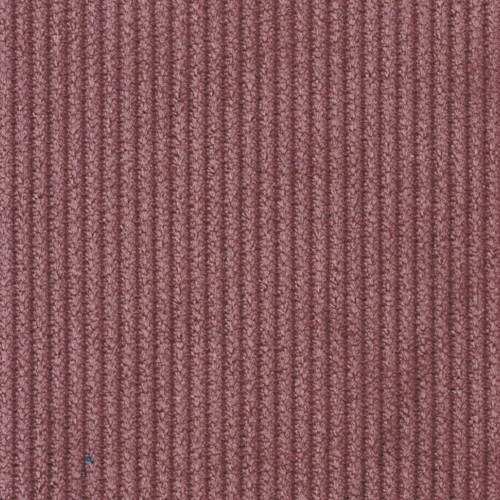 DUSTY ROSE

New Custom Add-On For Hats
Specialty Rope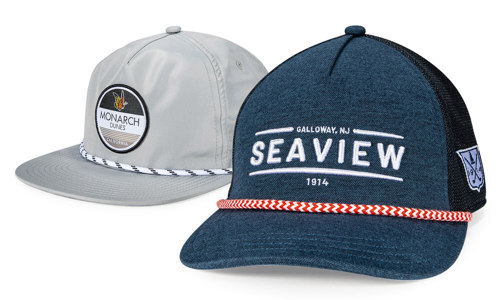 Enhance any snapback or trucker look with the addition of a Specialty Rope along the contour of the visor. Choose from five Specialty Rope options that feature repetitive stripes or zig-zags woven right into the rope in a variety of contrasting colors. Interchange these options, along with our Trucker Rope & Premium Visor Cord, by the dozen on any minimum order.




COLOR OPTIONS

BLACK / WHITE STRIPE

WHITE / BLACK STRIPE

ROYAL / WHITE STRIPE

SCARLET / WHITE ZIG-ZAG

NAVY / WHITE ZIG-ZAG
Tweed, Cork & Waxed Canvas
Specialty Fabrics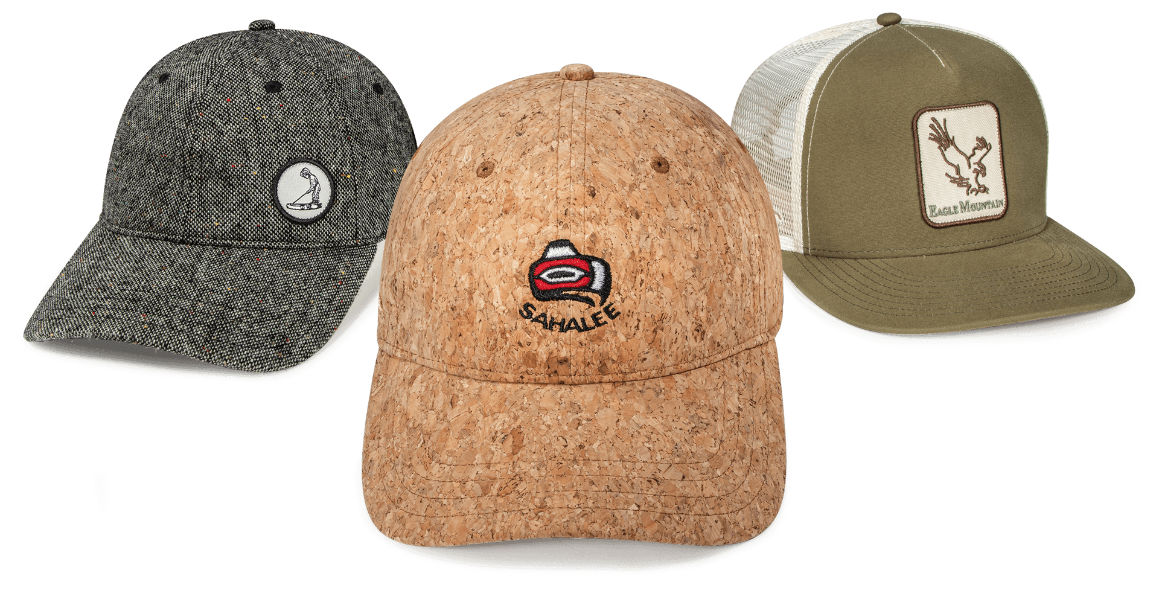 Tweed
Add the distinctive woven texture of Tweed to your next headwear design. Our Boucle Tweed is a coarse textured fabric with a unique homespun look that is both soft and durable. Fleck Tweed features splashes of color randomly found throughout this more traditional tweed. These 100% Polyester Tweed Specialty Fabrics are available by the dozen.
Cork
Add our 100% Polyester Cork Specialty Fabric to most of our silhouettes or highlight the Front Panels, Button, Visor and Undervisor. Call attention to your logo by embroidering it on a Cork applique secured to the front panel in a variety of different stitch options.
Waxed Canvas
Waxed Canvas is a durable, lightly waxed, 100% Cotton Canvas fabric with a classic shine-free finish that looks great and adds an extra layer of weather resistance to your headwear.
New Seasonal Cotton Twill Colors
Take advantage of our Limited Edition Seasonal Cotton Twill Colors to create that perfect look for your pro shop or resort. Our Limoncello, Sage and Cerulean Cotton Twill Colors are available for a limited time or until supplies run out.
Custom Sublimation on Trucker Mesh and Tech Mesh
Our dye sublimation process produces vibrant, high-quality, long lasting imagery that will be sure to stand out on your store shelves. Give the traditional trucker hat a new look by using Sublimation Print on Trucker Mesh and Tech Mesh.
LEARN MORE
Look Cool Staying Warm

Casual Knit
The Casual is a 100% Cotton Yarn cuffed knit with a broken ribbed stitch. With Cotton considered the king of the natural fibers, it is amongst the softest, smoothest and most comfortable knits in our offering.
Rouster Knit
The Rouster is a flat, workwear inspired cuffed knit that is extremely soft to the touch and provides a snug, comfortable fit. With its elongated cuff, crown profile and distinct Heather Yarn, the Rouster sets itself apart from others on the shelf.
Two stacked Tradesman Hats by Pukka
The Tradesman is a 6-Panel hybrid adjustable hat with blocking that allows for numerous options. With the ability to go full fabric or with a trucker mesh back, any of our structure, visor or closure options gives this trending silhouette endless merchandising possibilities.
Learn More
Shademaker III
The newest addition to our Bucket Collection is the Shademaker III Sun Hat featuring a smaller brim size. Our new sun hat provides extra sun protection utilizing our UV Lite fabric with SPF 50 and comes in three different color variations (White/White, Khaki/Stone or Steel/Black).
LEARN MORE
New Embroidery & Custom Applique
Embellishments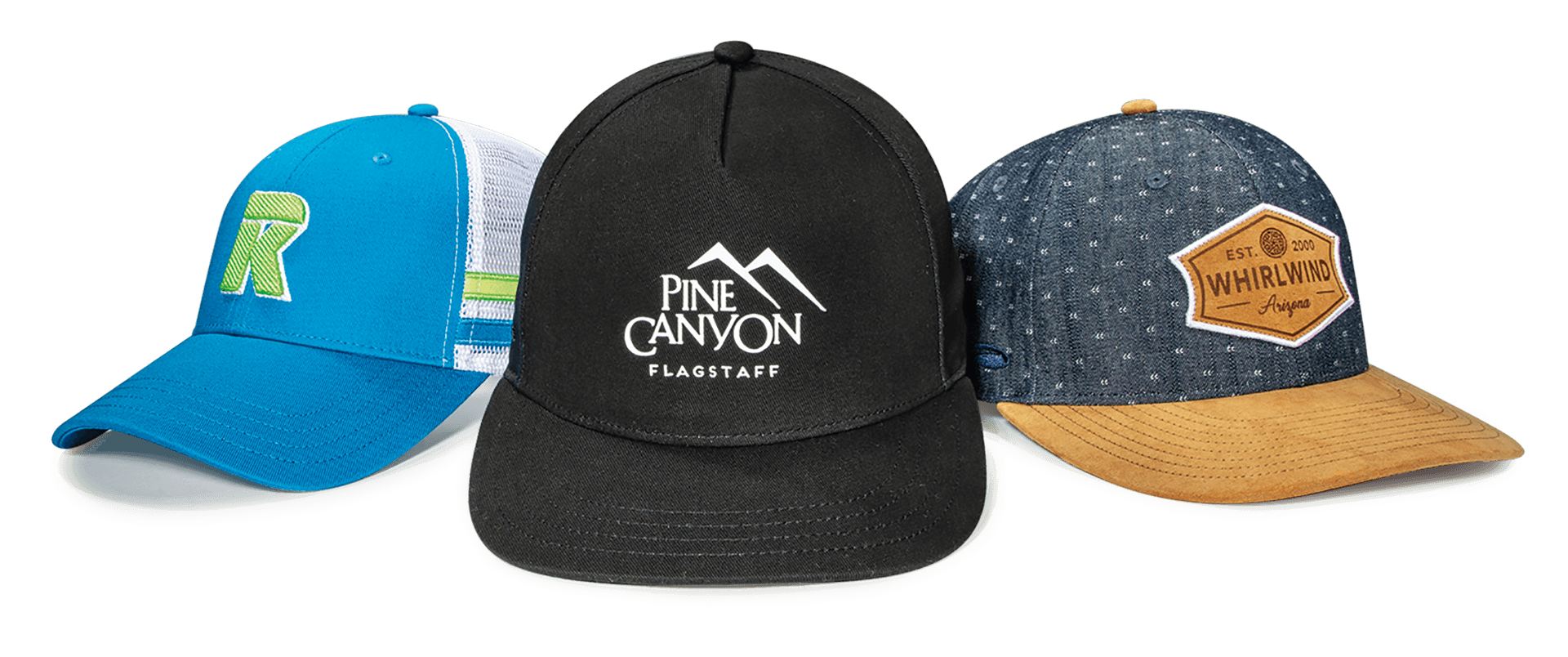 Diagonal Stitch
Embroider your golf club or resort's logo on a hat, bucket, visor or knit using our new Diagonal Stitch technique. This repetitive diagonal stitch pattern adds a unique weave appearance and modernizes our traditional embellishment. Diagonal Stitch can be added to any Flat, Raised or Raised & Flat Embroidery location.
BondGo
BondGo is Pukka's modernized logo application made from 1mm thick, durable, soft-touch silicone with a matte finish. BondGo will give your logo stunning dimension and an ultra-crisp clean look that is perfect for any style of headwear.
Laser Etched Patches
Our Laser Etched Suede or Leather Patches offer detail and durability that cannot be matched by a heat pressed applique. Brand your golf club or resort's logo on a high quality Custom Applique that will grab attention on and off the golf course.
CHECK OUT OUR GOLF
POPULAR LOOKS
Browse popular looks and get inspired by what others have created. It's a great way to see what silhouettes, fabrics, custom add-on options and more are trending.