New Releases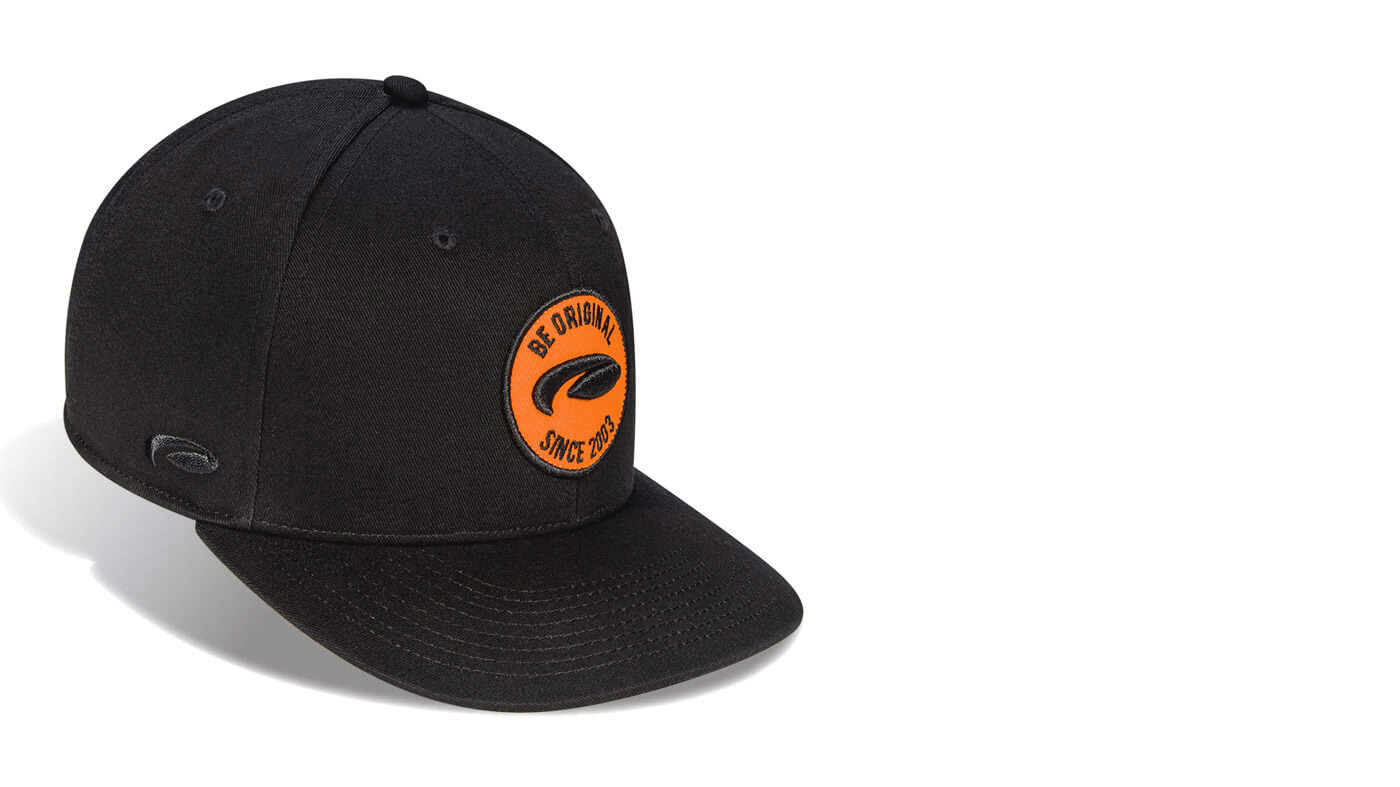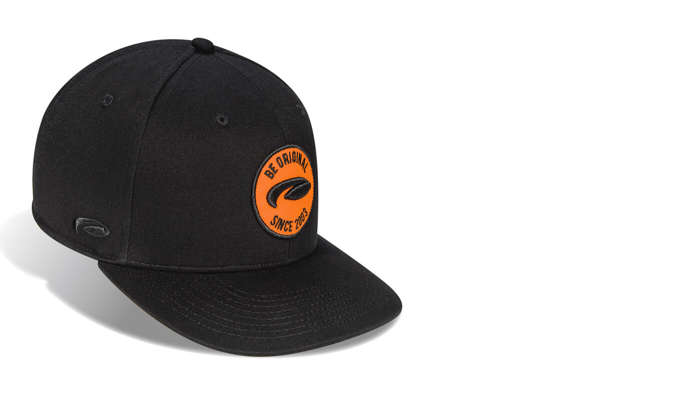 We're ready when you are.
Find your rep and start your custom order today.
View & Download Our
Golf Catalogs
New Eco-Friendly Fabric
Hemp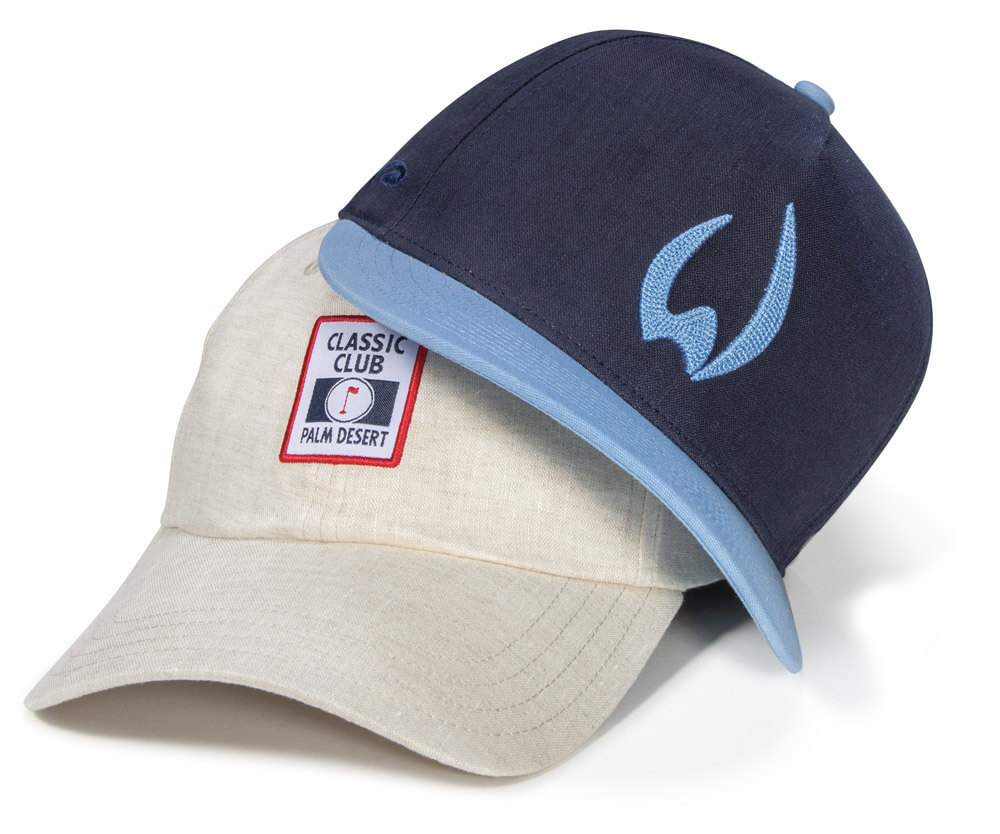 Our all-new Hemp Fabric Option is crafted from 100% hemp, a renewable and biodegradable resource, making it an eco-friendly alternative to our standard fabrics. Choosing Hemp helps contribute to the promotion of sustainable headwear and supports environmentally conscious practices in the industry. In addition to being environmentally friendly, it comes in a wide range of captivating colors, including Black, Aluminum, Lava, Natural, Taupe, Elm, Twilight and Mist, providing diverse options for work or play.
COLOR OPTIONS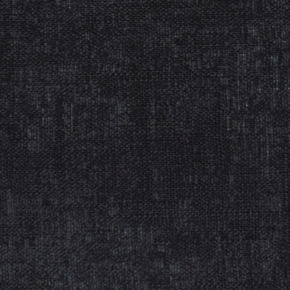 BLACK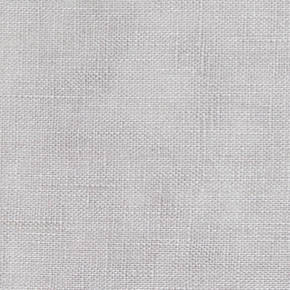 ALUMINUM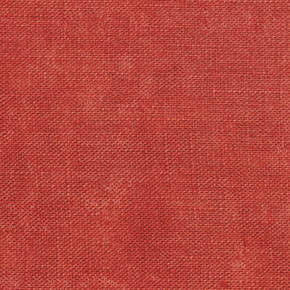 LAVA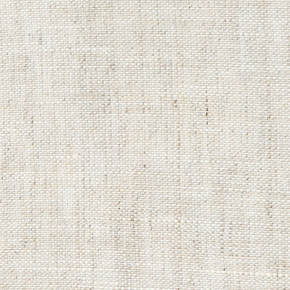 NATURAL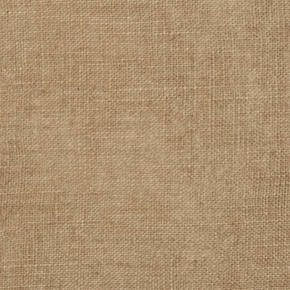 TAUPE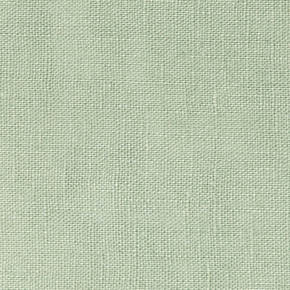 ELM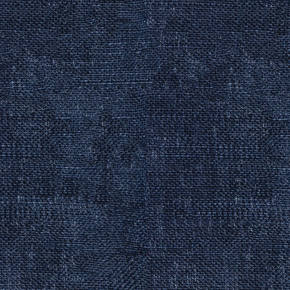 TWILIGHT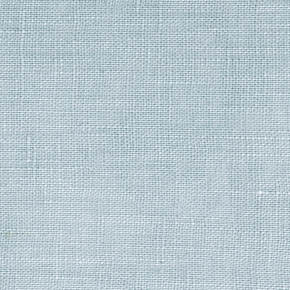 MIST
New Color Options
TriTech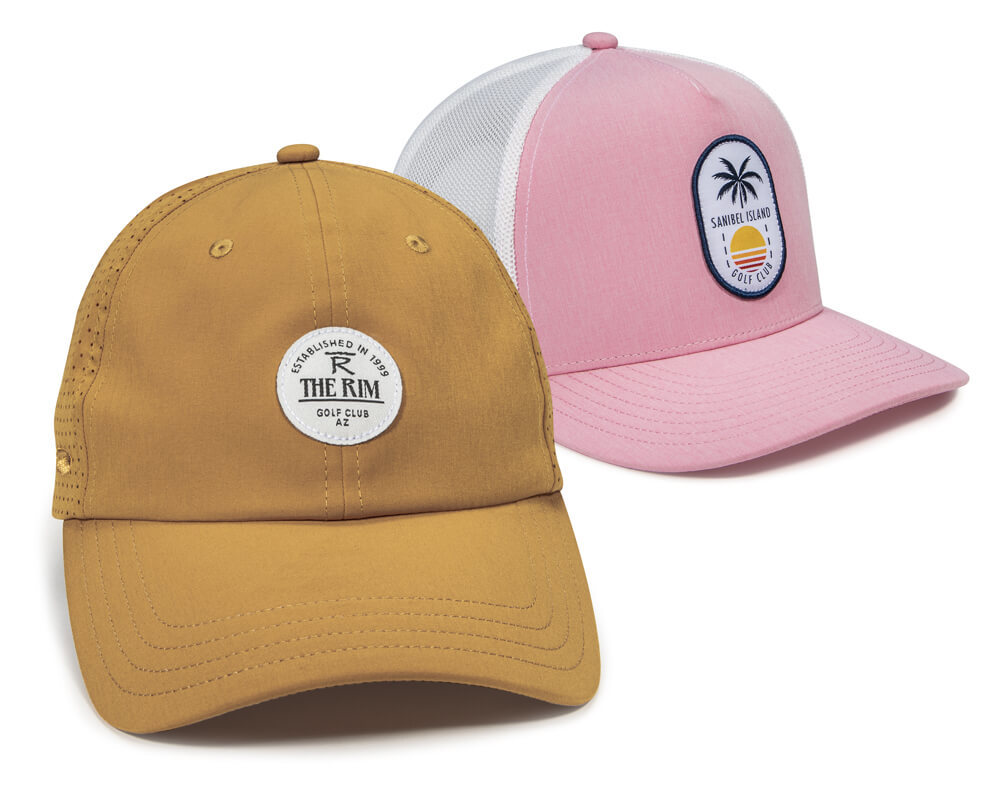 Our popular TriTech performance fabric with its built-in SPF 30 Sun Protection properties continues to protect and perform whether on the course or out on the town. Our color offering expands with the addition of Fuchsia, Fuchsia Heather, Pink Heather, Mustard, Plum and Lavender.
LEARN MORE
NEW COLOR OPTIONS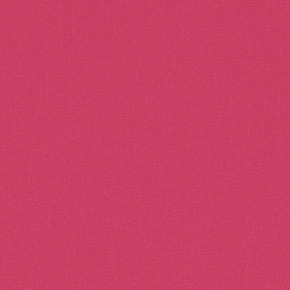 FUCHSIA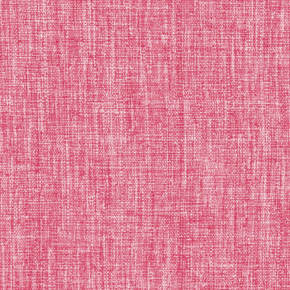 FUCHSIA HEATHER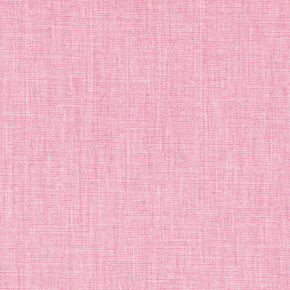 PINK HEATHER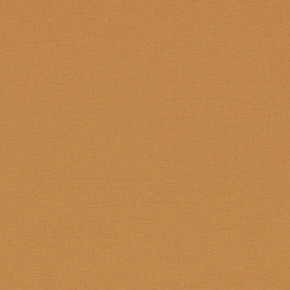 MUSTARD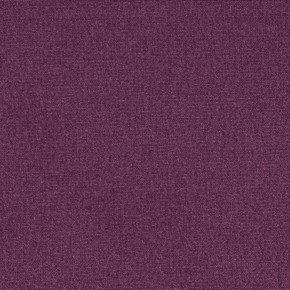 PLUM

LAVENDER
New Specialty Fabric
Denim Dobby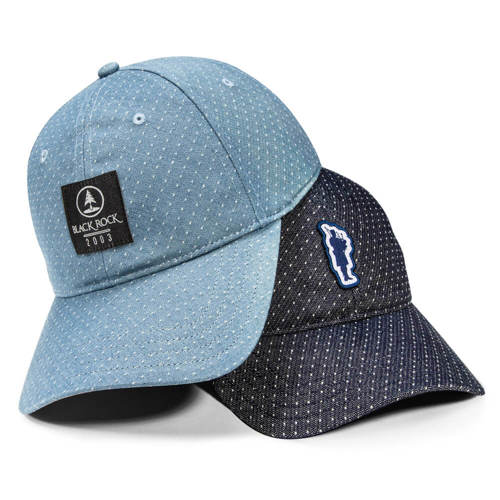 Our all-new Denim Dobby Specialty Fabric is perfect for creating stylish and durable custom headwear. This 100% Cotton midweight fabric with a slub texture and contrast dobby pattern makes it unique, versatile and suitable for everyday wear. Interchange the Dark and Light Denim Dobby fabrics by the dozen to add a touch of sophistication or a trendy twist to any low minimum order.

COLOR OPTIONS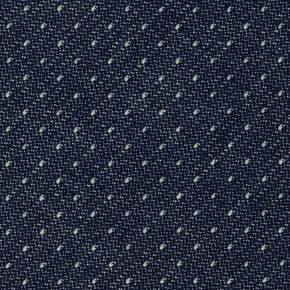 DARK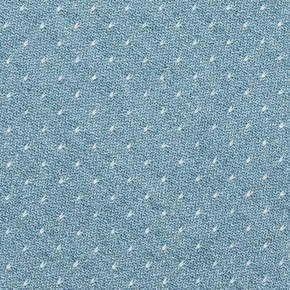 LIGHT
New Seasonal Cotton Twill
Colors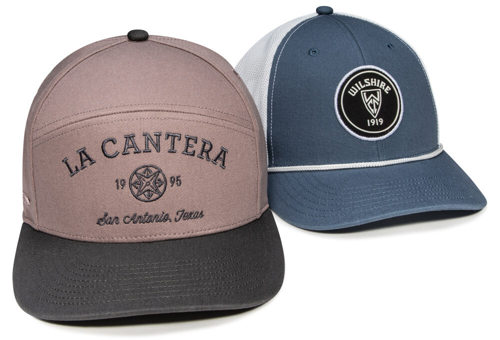 Whether you're looking for a bold statement piece or a subtle accent, our Seasonal Cotton Twill Colors are the perfect way to add a pop of color to your headwear offering. Made from 100% Cotton, our Fall inspired colors of Carbon, Oxide and Anchor were carefully selected to reflect current trends and are only available for a limited time. Mix and match by the dozen to create your own unique look while supplies last.
COLOR OPTIONS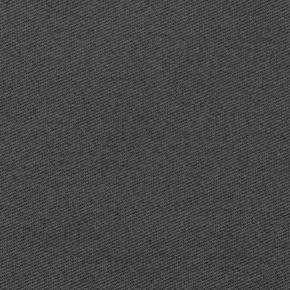 CARBON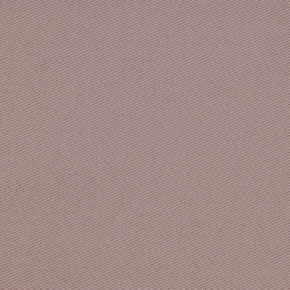 OXIDE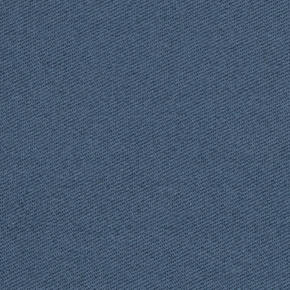 ANCHOR

New Color Options
Specialty Rope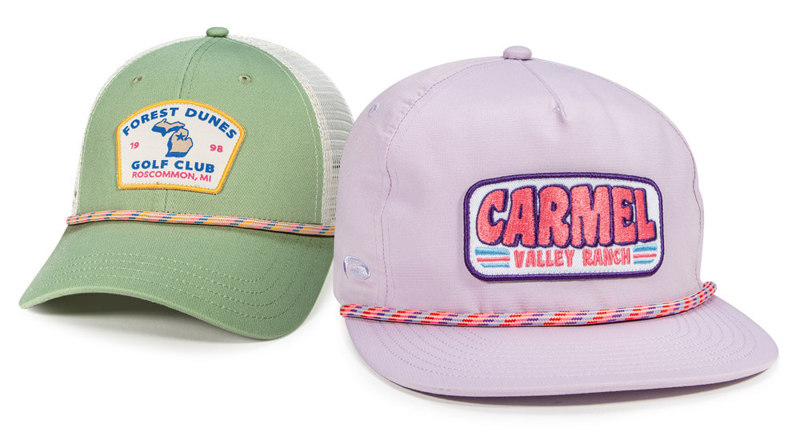 New Multi-Stripe & Polka Dot Options
Enhance any snapback or trucker look with the addition of a Specialty Rope along the contour of the visor. Choose from five new Specialty Rope color options that feature a repetitive slanted stripe or repetitive dot pattern woven right into the rope in a variety of contrasting colors. Interchange any Specialty Rope, Trucker Rope, and Premium Visor Cord by the dozen on any minimum order.  
NEW COLOR OPTIONS

MOUNTAIN TRAIL

CARNIVAL 
MULTI-STRIPE

CONFETTI 
MULTI-STRIPE

FIESTA 
MULTI-STRIPE


BLACK / WHITE
POLKA DOT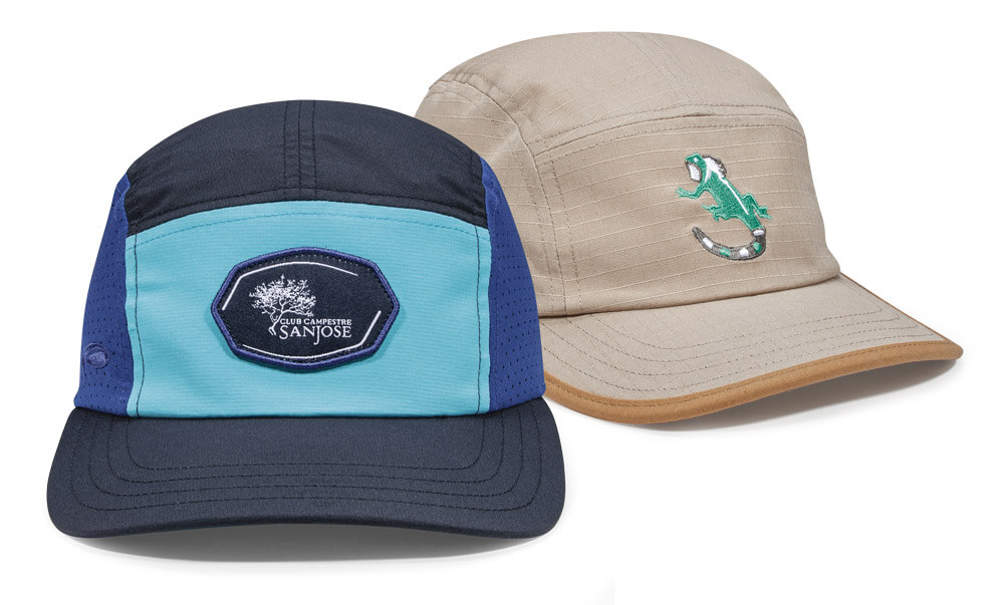 Slight Curve Visor Now On Runner Hats
Our sleek and stylish Runner Hat is suitable for any activity on the course, in the mountains and everywhere in between. This popular sporty silhouette is now available with our trendy Slight Curve Visor option. The unique modest curvature of its square brim gives the Slight Curve Visor the perfect amount of protection from the sun on any Runner.
VIEW PRODUCT DETAILS
New Color Options
Wide Wale Corduroy
Our 8-wale cord kicks the vintage feel up a notch, bringing a heritage-inspired twist to any piece of headwear you can think up. This popular Specialty Fabric comes in three new color options that can be interchanged within your minimum order by the dozen.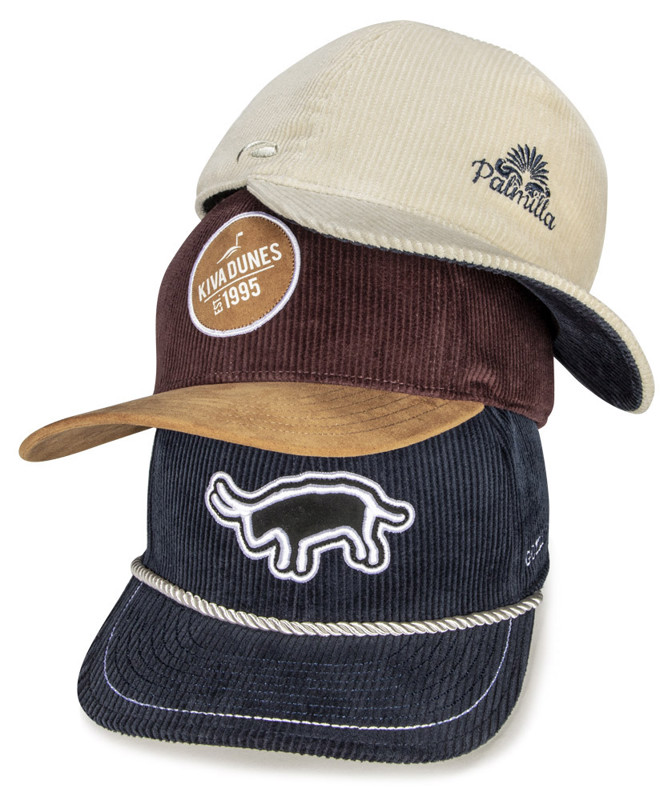 COLOR OPTIONS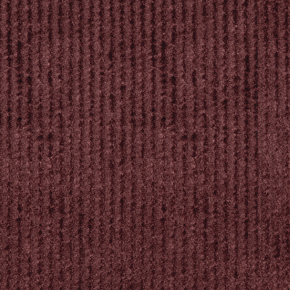 MAROON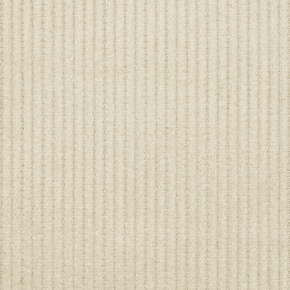 BONE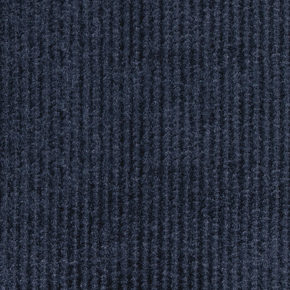 TWILIGHT
New Specialty Fabrics
Aloha & Horsetail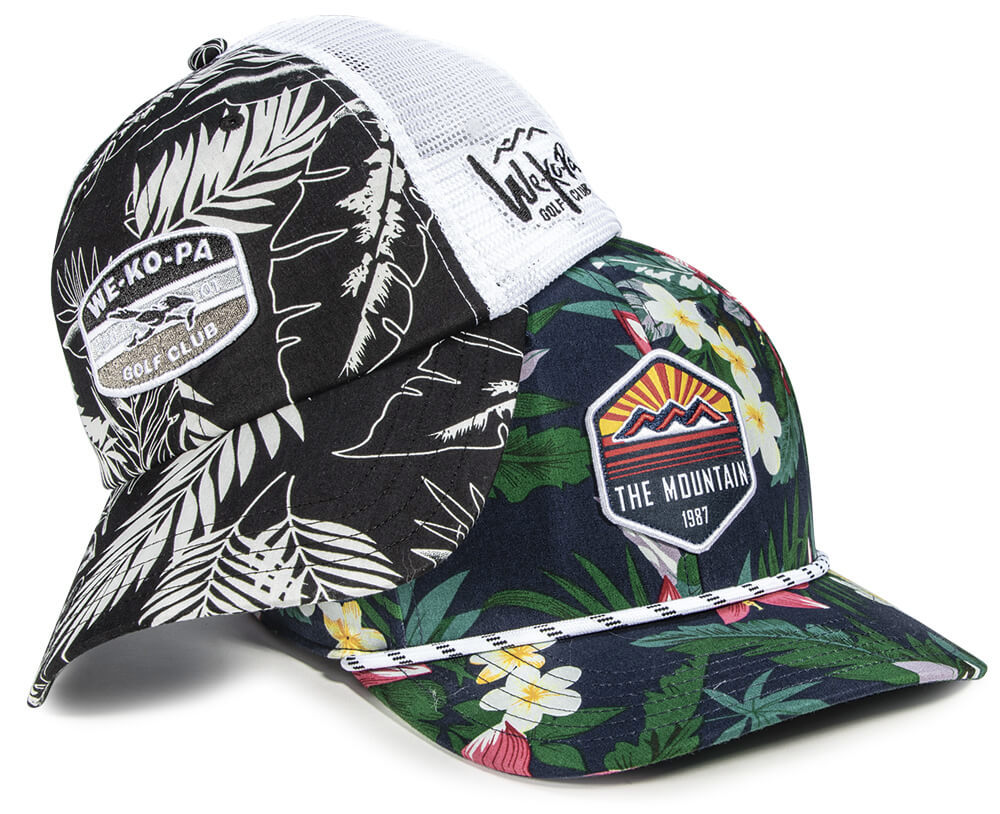 NEW FLORAL INSPIRED SPECIALTY FABRICS

Make use of Aloha and Horsetail Specialty Fabrics to help create the perfect exotic look on any Hat, Bucket, or Visor. Interchange the arrangement of tropical foliage in our Aloha pattern or our simplistic botanically inspired Horsetail pattern by the dozen on any minimum order.
LEARN MORE
NEW SPECIALTY FABRIC OPTIONS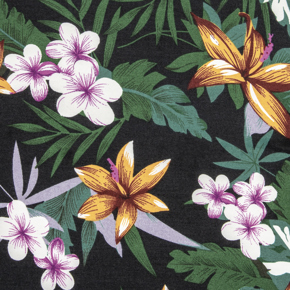 BLACK ALOHA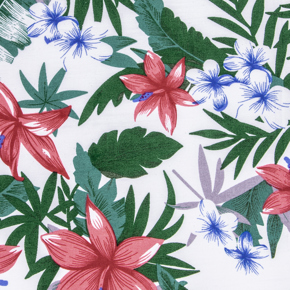 WHITE ALOHA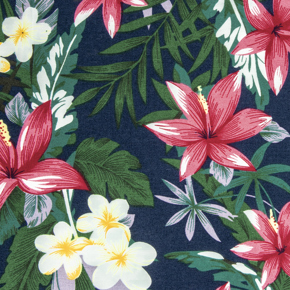 TWILIGHT ALOHA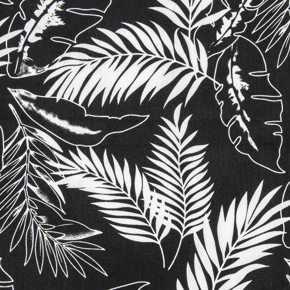 BLACK HORSETAIL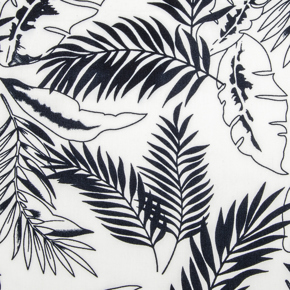 WHITE HORSETAIL
Cold Weather Knit
Meridian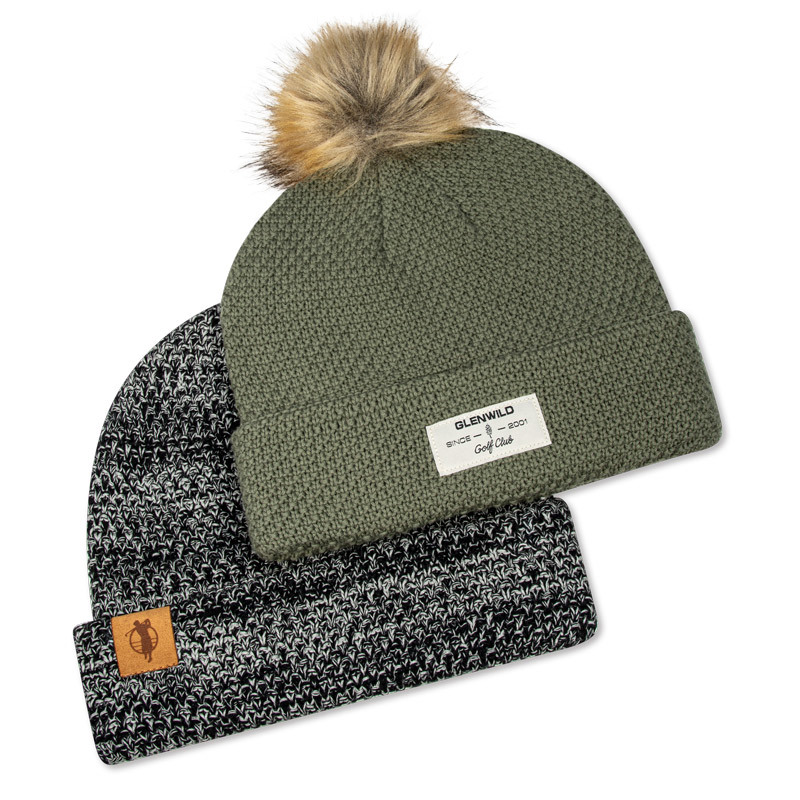 Perfect in town or on the course. The Meridian is made using 100% soft cotton yarn, designed with a textured knit stitch and adjustable cuff for exclusive style and comfort.
VIEW PRODUCT DETAILS
New Cuffed, Vintage, Dredge & Ear Band Knit
Jacquard Patterns
---
---
---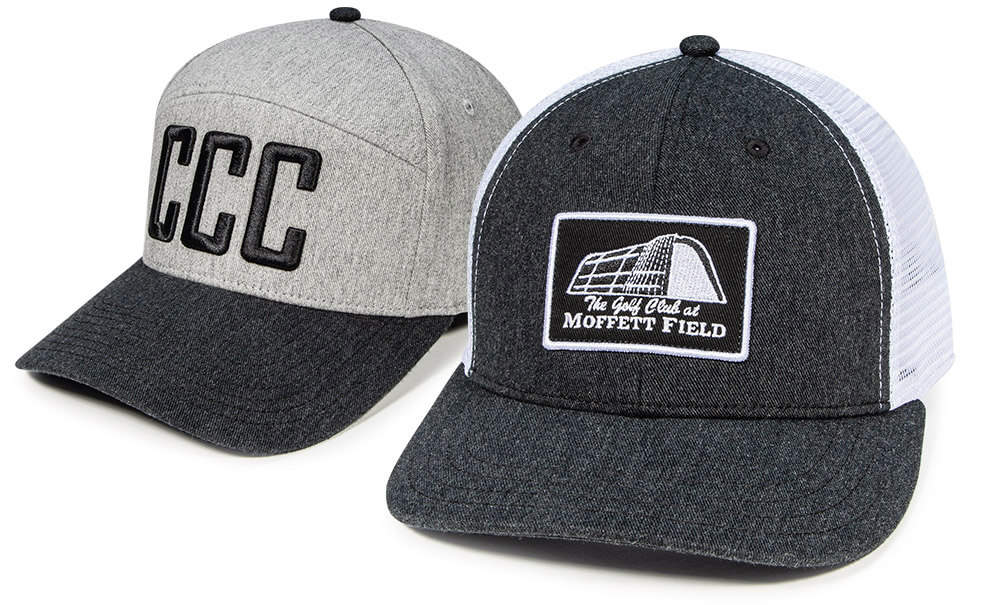 Black Heather Cotton Twill
Identified by its diagonal textured weave our Cotton Twill is a durable woven fabric made from 100% cotton. The addition of our new Black Heather Cotton Twill adds a soft, muted black look, created by its blended colored fibers, to any headwear design.
Cold Weather Knit
Beaufort
Beaufort is an elevated take on the iconic sailor-style watch cap. The flat knit crown and signature extra tall ribbed cuff are knit with soft Acrylic or Heather Yarn that will keep you warm all season long and is the perfect topper for every look.
VIEW PRODUCT DETAILS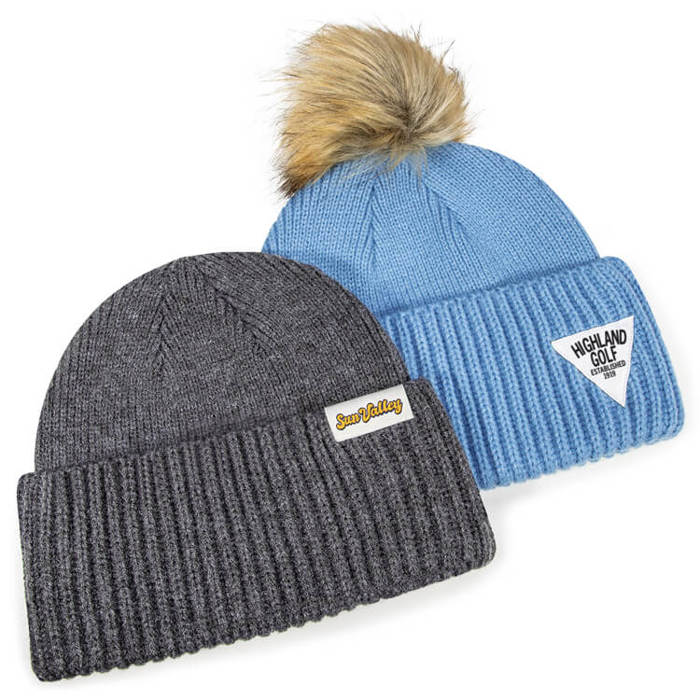 Cold Weather Knit
Trawler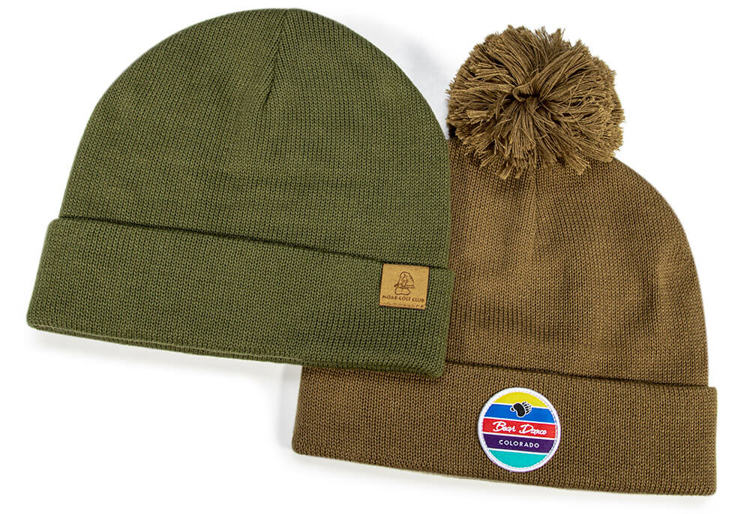 The Trawler is an Eco-Friendly product featuring 100% Recycled Polyester Yarns made from post-consumer plastics, shrinking landfill waste with every order. This extra soft, jersey knit beanie can be worn cuffed for a clean, low-profile fit or uncuffed for a relaxed, slouchy look. Any way you wear it, you'll love it.
VIEW PRODUCT DETAILS
New Jacquard Patterns
Wren & Grunnel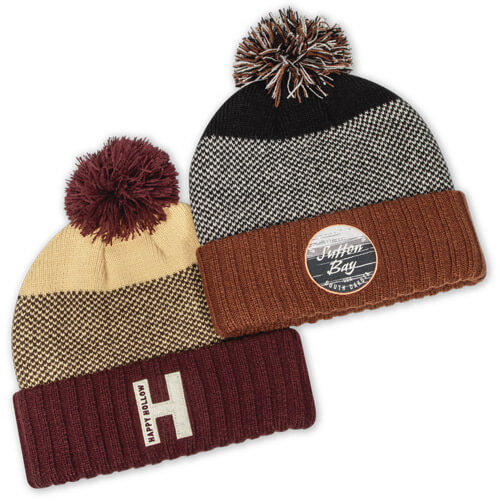 Wren Jacquard Pattern
With its birdseye jacquard stitch, solid area on the crown and ribbed cuff, the Wren jacquard pattern, available on our popular Vintage Cuffed Knit, has a vintage feel and the perfect amount of cozy with style.
VIEW VINTAGE PRODUCT DETAILS
---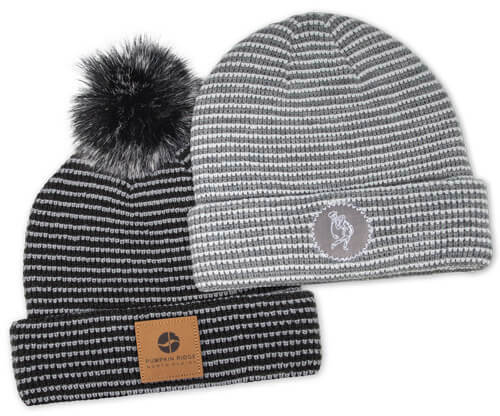 Gunnel Jacquard Pattern
Enhance the waffle weave texture of our Waffle Knit with the woven repetitive stripe design of our all-new Gunnel jacquard pattern. Stand out with this 2-color pattern by utilizing any Acrylic or Heather Yarn colors of your choice.
VIEW WAFFLE PRODUCT DETAILS
What is Currently Trending?
Popular Looks
Our Popular Looks give you the best of both worlds by blending simplicity with the ability to personalize your selection. Our product design team has taken the guess work out of "what's popular" and trending in the marketplace to supply you with an assortment of headwear options without forsaking the opportunity to personalize features of the hat to give it your own finishing touches.